Shot Blasting is an ideal pre treatment for Powder Coating and Wet Spraying of both new and previously coated items.
West Taunton Powder Coating sand blast clean all items to remove any rust and surface impurities ready for finishing.
We have two blasting cabinets the largest of which is 2.4m square.
A coating of Zinc Primer is available on request prior to the colour being applied.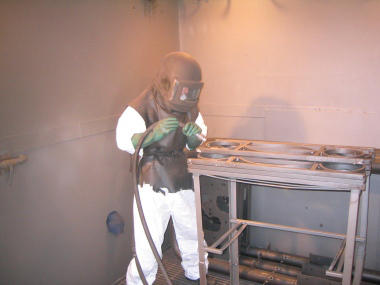 Areas covered:
Established since 1998, West Taunton Powder Coating provide a range of services including Powder Coating, Stove Enamelling and Shot Blasting for customers across the South West including Wivesliscombe, Taunton and surrounding areas.